Hello there, people. It is I, your admin Style, and on this day I bring you the mind-blowing results of our latest poll. In February the topic of our poll was whether Woolie was the Liar or the Universal Truth, and out of 25 questioning individuals, 23 truthseekers voted...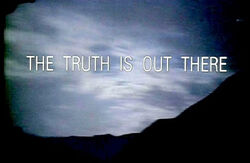 Woolie Will Figure the Truth Out
Thanks to all who voted! The truth is definitely the thing that matters to Woolie, but let's not focus too deeply on that. Lately there's been quite a few podcasts with some very spicy titles, like "The May 1918 Dabbings" and "Full Throated Hard R Deep Nut Wheelchair Miracle: Piss Bottle Dominance" which brings up a very important question: is there such a podcast title that can cross all lines and just hit you with that feeling that makes you go "Ooh!" and laugh uncomfortably. Maybe there is some limit, or maybe the titles are too mild and the threshold doesn't exist? You get to vote for that, so make your choice known.
Results
This poll ran from February 1, 2020 to February 29, 2020, with a total of 25 unique votes cast. The choices and their respective votes and percentages are as follows:
| "Sometimes little white lies are good for you." | 2 (8%) |
| --- | --- |
| Woolie Will Figure the Truth Out | 23 (92%) |
Screencap