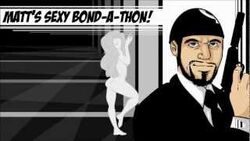 "Ah, seems like I've got a lot of work ahead of me tonight. A lot like Pat's Mother does!"
— Matt, impersonating Sean Connery
Matt's Sexy Bond-A-Thon is a video series in which Matt reviews James Bond games. It originally consisted of only three episodes, although Matt had planned on making it much longer. The intro was done by Plague of Gripes. The entire series can be viewed in this playlist.
After a long hiatus in the series, Matt revealed on his official Tumblr page, that the Bond-A-Thon was still alive and aiming to come back in August 2014. In February 2015, Matt posted an announcement video to YouTube stating that the Bond-A-Thon would start again on February 26th. It ran for another ten episodes before concluding on May 3rd, 2015.
Episodes
Edit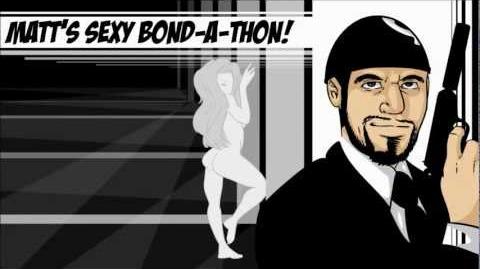 Community content is available under
CC-BY-SA
unless otherwise noted.